Our Services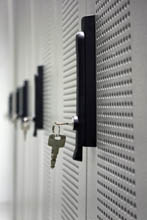 We at Neoware do our best to continuously anticipate and understand the needs and expectations of our customers. Our success is measured by customer satisfaction; therefor we set the highest requirements on professionalism and quality, motivated by firm commitments to customers' needs and business targets.
Neoware provides analytical, design and development services from custom programming services to complete custom software solution development.
We offer cost-effective software programming services, from feasibility study, through software design, development and quality assurance to maintenance and support services, accompanied by necessary IT infrastructure and application hosting.
See also